How do you do needle felting for beginners - High Quality Needle Felting Kits, Wet Felting Kits a Large Selection of Felting Supplies, Felting Wool and The Biggest Selection of Needle Felting Needles in the UK, Freepost on Orders over £20 in the UK. Unwind With Wool
livepages::jquery();?>
How do I do needle felting for beginners
What is needle felting?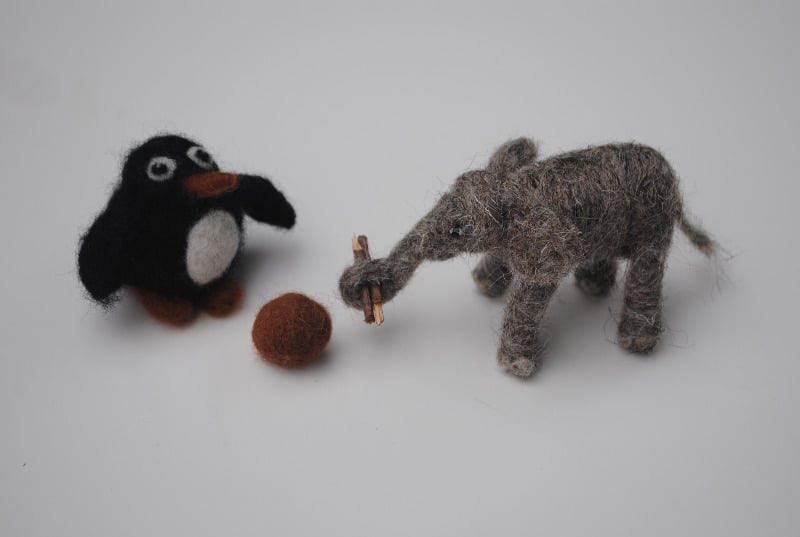 Felt is a tangle of wool fibres that creates a firm and stable structure. It maintains properties of the wool, such as water resistance, insulation, and strength.
Needle felting creates felt by using a barbed felting needle with unspun wool.
Needle felting uses wool to make 2D flat art pictures, and 3D models such as small animals.
How do you needle felt?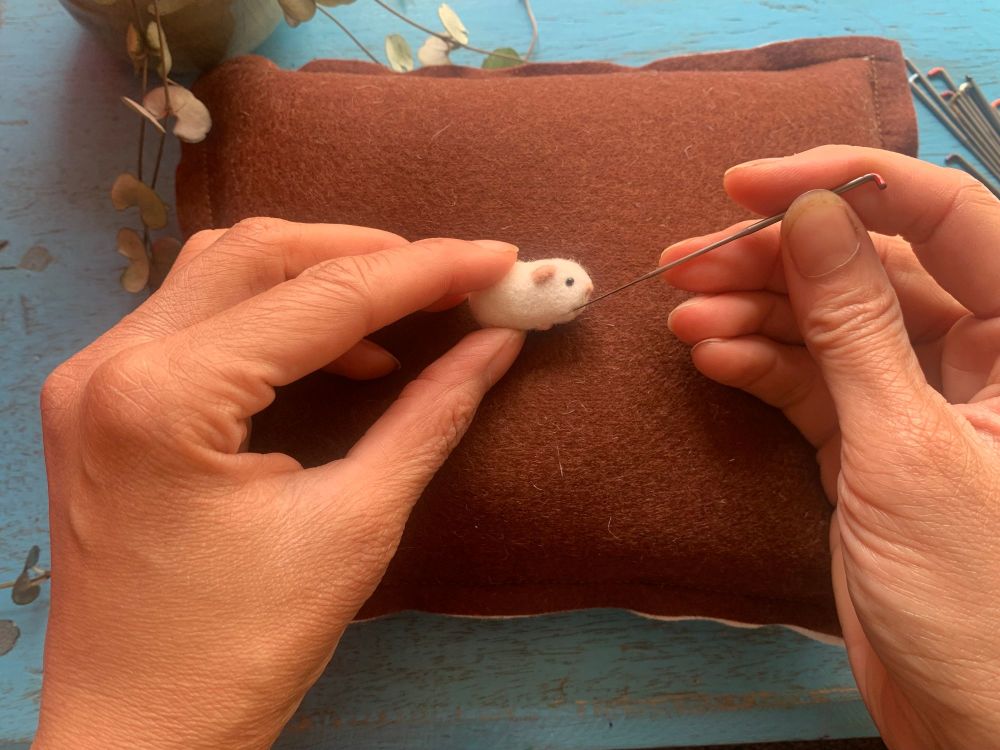 Take some wool and place on a felting mat, use a felting needle to stab the wool. The barbed needle helps to form the wool into the firm, stable structure of felt. The more you stab the needle, the more the wool felts. You can felt a picture onto a piece of soft material, or roll the wool into shapes and create 3d animals like foxes and rabbits.
Is needle felting easy or hard to learn?
Needle felting is very easy to learn, and you get better quickly.
Does felting take a long time?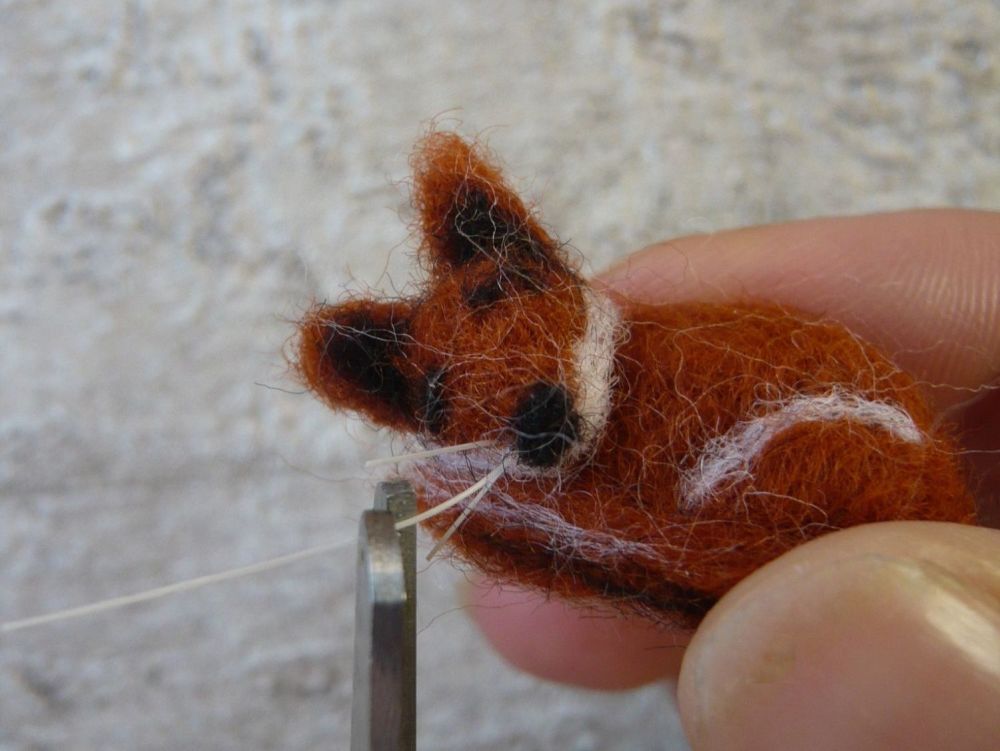 A simple picture can take about 20 minutes, and a 3d animal model about 1 to 2 hours.
What tools and materials do you need to start needle felting?
Three essentials for felting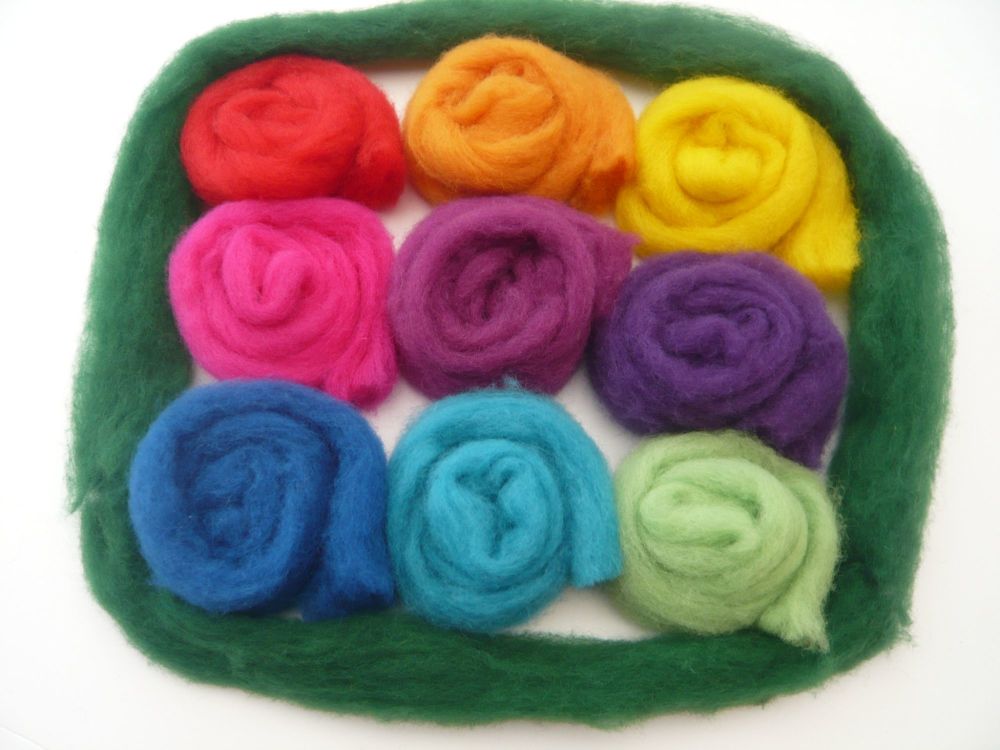 1. Felting needles – to felt the wool.
2. Felting wool – to make the felted item.
3. Felting mat – to work on for comfort and to protect the needle.
Five additional useful tools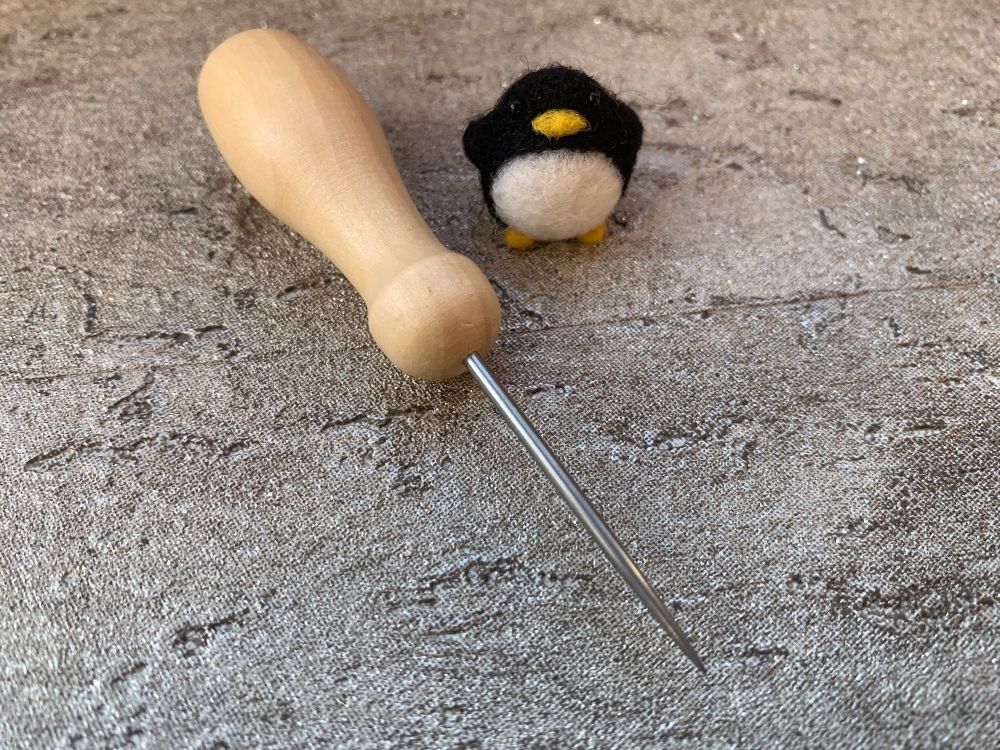 Felting awl – for holding or moving the felt
Small scissors – for trimming
Wooden skewers/lolly sticks – to wrap wool around and create beaks, legs, toes etc (or an excuse for a cold snack when having a break)
Handles – for added comfort or to use several needles and the same time
Finger guards – to protect fingers from the needle point
Felting wool
Which fibre for felting?
You can needle felt many fibres such as bamboo, hemp, silk, and cotton. However, the most common is wool.
Which wool do I need for felting?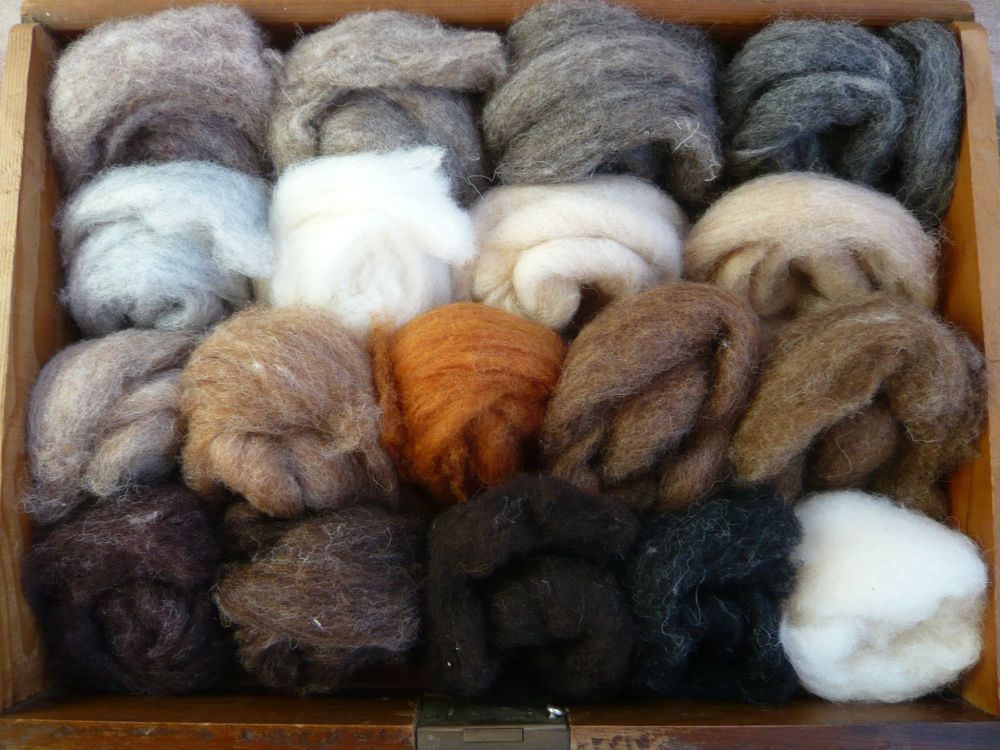 The short answer is any, for a longer answer please see our Which Wool Guide.
What is core wool and do I need core wool?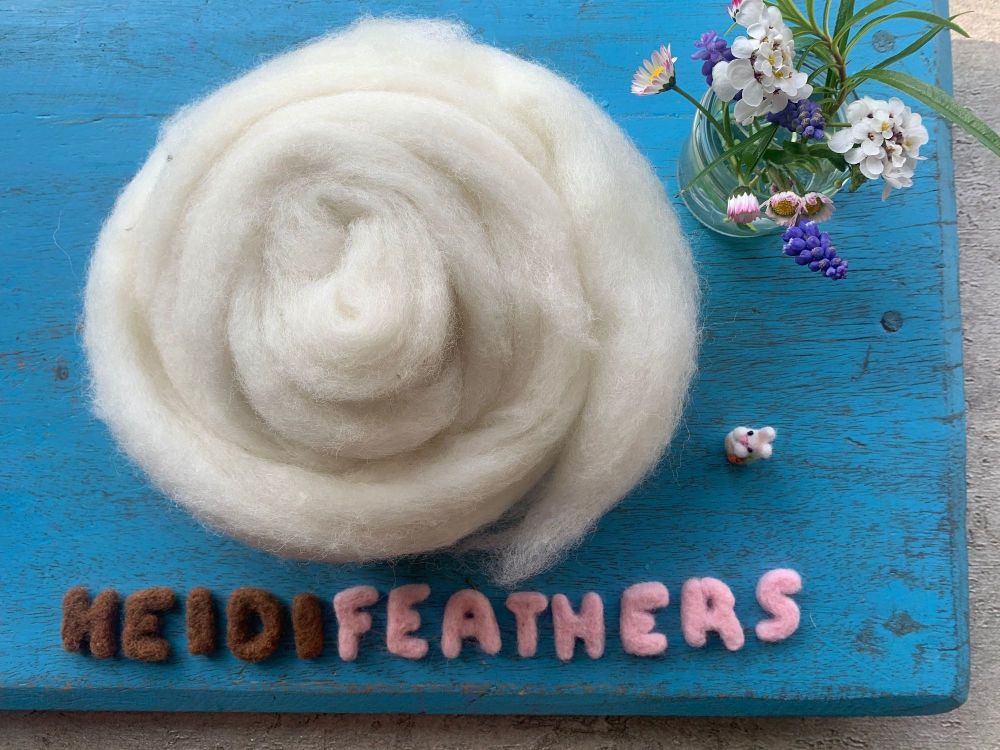 Core wool is any wool product used in the middle of your item (hence, 'core'), it tends to be low cost wool, so then you can use the fancy stuff for the visible layer. This is not essential, but often desirable for the above reason. If using core wool, you have to be thorough in covering it up, so it can't be seen on the finished piece. Core wool can be scraps of old wool or felted wool, non wool fibre, combed tops, batts or sliver. Anything that you can make into a basic shape, such as a ball. Carded batts and carded sliver felt very fast, speeding up the beginning phases of needle felting, making them good for core wool.
Do I need a needle felting mat?
Yes.
Will any mat do for needle felting?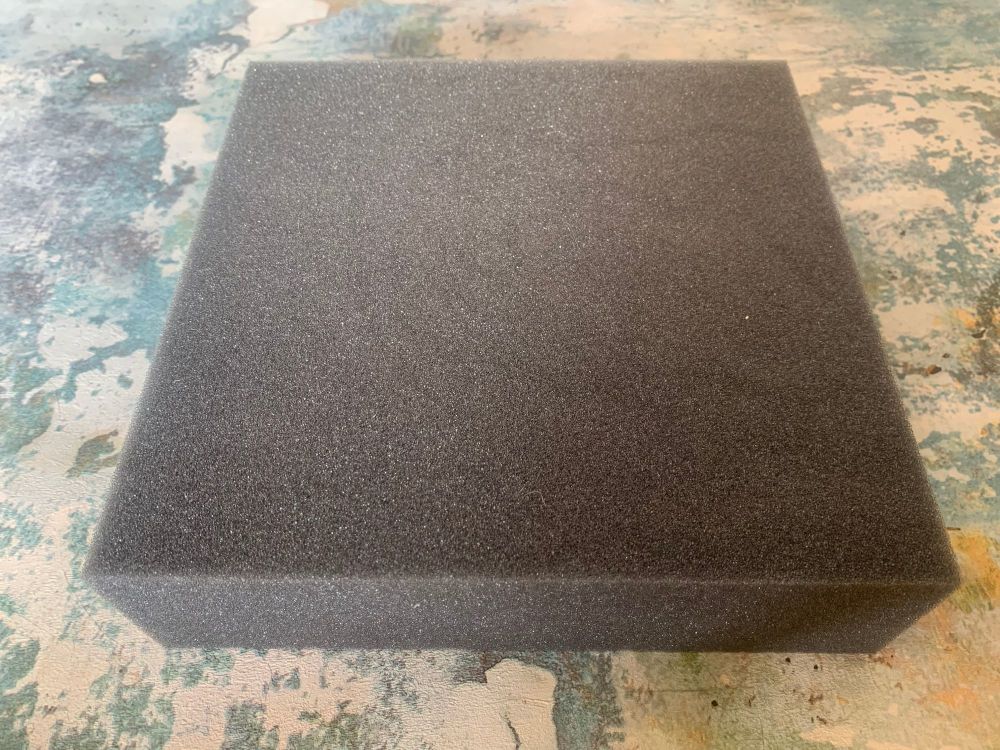 Size is important, you want to have enough working area to have your whole item on the mat. If you are making felted pictures, ideally you want the entire picture on the mat.
Thickness is critical too. If the mat is too thin, the needle may hit the surface underneath and break, or the needle may damage the surface underneath such as a table or hit through to your legs (ouch!).
The mat needs to be firm enough to create a flat surface, but loose enough for the needle to penetrate. Foam or wool make the easiest surfaces to felt on.
Covering a foam mat with a sheet of felt will extend the life of the mat, and reduce pulling the wool into the foam.
Which needles do I need?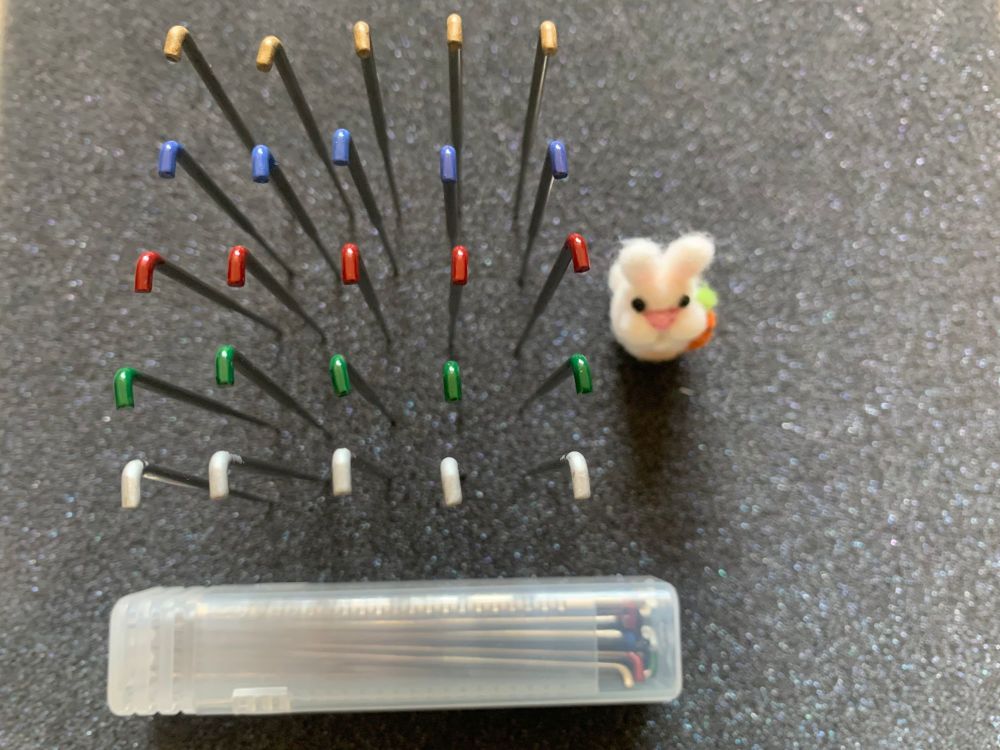 Ideally, a mix of felting needle gauges is best.
Can you use a regular needle for felting?
Felting needles have been specially barbed to catch and tangle the wool. You cannot needle felt with a knitting or sewing needle. See our complete needle guide for more info and pictures.
Which needles are best for needle felting?
Start with a lower gauge needle and move to a higher gauge as your felted item firms. Use high quality needles and change your old needles for sharp new ones. See our key for more information.