How do I get better at needle felting? - High Quality Needle Felting Kits, Wet Felting Kits a Large Selection of Felting Supplies, Felting Wool and The Biggest Selection of Needle Felting Needles in the UK, Freepost on Orders over £20 in the UK. Unwind With Wool
livepages::jquery();?>
How do I get better at needle felting?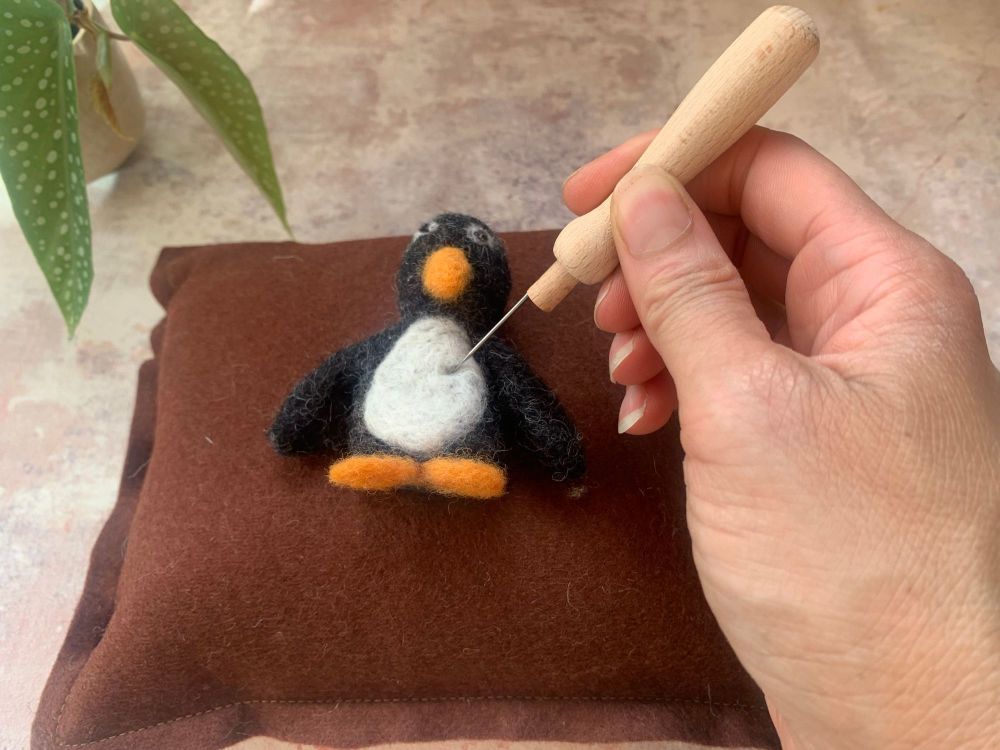 Start small and add more wool. It's easy to add wool, more difficult to take away.
Do not fully felt the ends of parts, such as arms or legs, that you intend to join later on.
Use the most appropriate wool for your felting needs – such as carded wool for the core, tops for fur or curly wool for hair.
Use the felting needle with a straight in/out motion to avoid breaking it.
Start with simple projects to learn techniques and develop your skill.
Continually moving the felting needle around the item helps to evenly felt.
Draw a simple plan which includes real size pictures of the small parts such as beaks, ears, the lengths of parts such as legs and back. Use the pictures to check matching length of legs, correct size of beak etc.
Move around the mat area to increase its life span.
Take regular breaks from felting, and come back to it afresh.
Trim the item to finish.
Sorry, no products were found in this category.