8 Ways to Show You We Care
Posted on
We often get customer feedback outlining their assessment of the service and product they have received. However I know myself that you often wonder if your comment's fall on deaf ears, so I thought you might like to read some examples of feedback we have received and acted upon…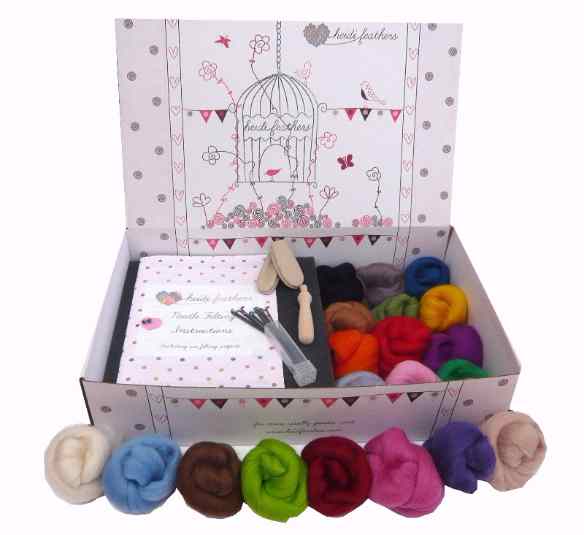 Packaging
We had feedback especially at Christmas that it would be nice to have the felting kits boxed. We now offer a selection of both boxed and bagged kits. We have had lots of positive feedback on the boxed kits. We also had some comments that the box lacked something as well. So we set about looking into having a custom design added to our boxes which is now up and running this month (which we are very excited about)
Needle Coding
We improved our needle packaging to hard re useable plastic tubes, which have been very popular with customers. However needles in long transit were getting the colour coding paint rubbed off and customers were finding it hard to tell which needle was which. After a lot of time spent researching, as well as trialing products which did not meet out standards we now have paint which once on stays on! We now add a needle key card to every needle order so you know what gauge and type each needle is and we have an online detailed needle key for further information.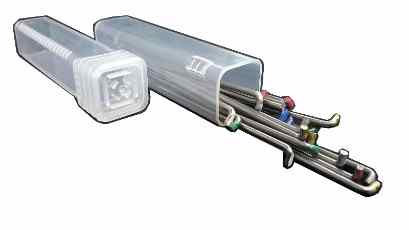 Core Wool
We had been asked for core wool on many occasions, so once a reliable source was found this was added to our products in three different shades.
More Glass Eye Sizes
We started stocking 4mm glass eyes with pupils that have been popular, and then had a request by a customer for larger glass eyes, so we now sell in a variety of sizes and colours and even have some cats eye ones too.
Vegan Felting Kit
We have had a few requests lately for a needle felting kit which does not use sheep's wool from vegans who do not want to use animal products. We are currently designing a kit which is vegan friendly using bamboo fibres rather than wool. We will let you know when this is launched…
Better Quality Wet Felting Mat
We had a few comments that the wet felting mats we sold had then fallen apart after a few uses. This was a few too many to continue to stock these, so after much investigation without finding a satisfactory substitute we decided to have our mats made to order. These are nice to use and a better design and quality.
Larger Felting Mat
After a few requests for a larger needle felting mat we now sell standard and large size mats.
Option Of Tracked International Postage
Some customers have asked for tracked postage. We now have added the choice of tracked or signed for (depending on the country) on the checkout as a shipping option, charged at cost.
So we do listen and we love to hear from you.