What are you going to make for xmas?
Posted on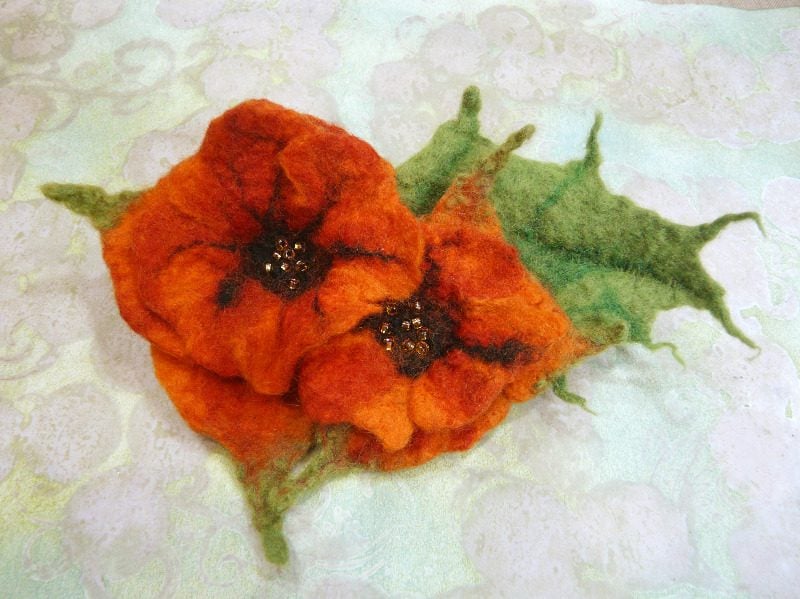 Autumn is a lovely time of year for felting especially with all the beautiful colours of leaves, it's bright and not too cold. We have had a lovely wet felted flower hair clip picture sent to us by Shoshi you can see more of her work and join her on her creative adventure at shoshiplatypus
We have a few new products in including carded British Jacob wool in batts, which is great for spinning and felting as it is beautifully soft to work with, and can be used to create a base for wet felting or a core for 3D needle felting. We will also soon be selling alpaca, and natural wool in single colours.
A quick mention for Xmas as it is getting nearer, please see our felted bauble tutorial we have all you need to make some sparkly wet felted baubles in the shop. Here is a star video tutorial which would make lovely Christmas tree decorations. If you are looking for gift for crafty friends we now stock a wide choice in kits including spinning kits and wet and needle felting kits many of which are boxed gift ready. Please remember to order early to assure delivery in good time with out the stress. Finally if you have not tried cookie cutter felting before this if a nice tutorial for gingerbread men christmas decoration.