Can you needle felt with silk?
Posted on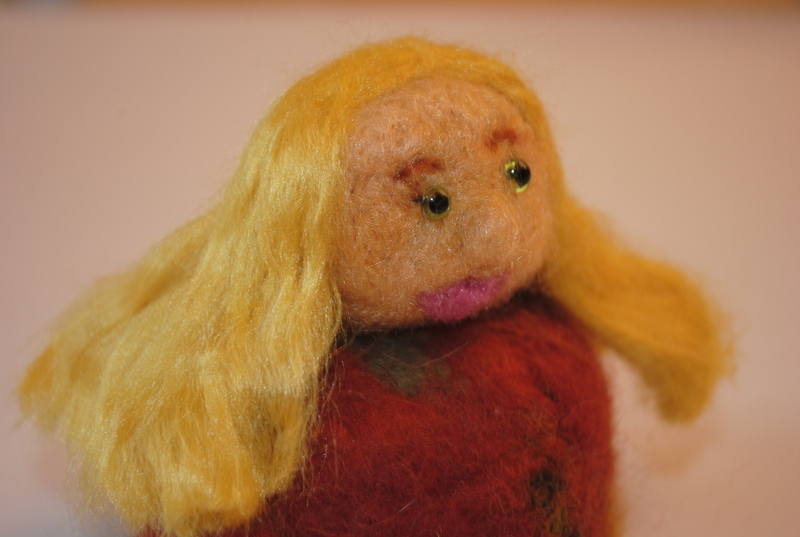 I have been asked the question can you needle felt with silk fibres, which I have been asked before.... However before giving my usual answer I thought I would investigate, after searching Google I thought I would try it out myself.
So taking some tussah silk tops and a 38G (black tip) star needle I set to work stabbing at the silk, and to my surprise it felted quickly and in a similar fashion to wool tops. I made a basic dolls head completely from silk and needled different colours for her hair and facial features and added some 4mm glass eyes in green.
The dolls head has a bit more of a shimmer as you can see from the pictures (The head is sitting on an upturned wet felted bowl made of wool). So the answer is YES you can needle felt with silk fibres and a felting needle!